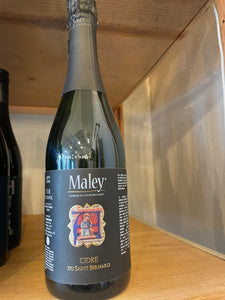 Maley is the only producer in Italy making artisanal cider from fruity heirloom apples. This cider features a touch of funk and a touch of fruit and pairs great with prosciutto and lots of fresh cheese.
Grown in abandoned Alpine orchards planted upwards of 4000 feet, half of them in the French Alps surrounding Chamonix and half in nearly-deserted alpine towns in the Italian Valle d'Aosta. No chemicals. Some of these sleepy apple trees haven't been picked in decades.
Best when chilled, aerated, and drank from a wide glass, not a flute.